When it opens next year, Auberge Beach Residences & Spa Fort Lauderdale – a 171-condominium project situated on 450 feet of beachfront abutting the Atlantic Ocean – will bring a new standard of living to Floridians. The residential property has tapped interior design firm Meyer Davis to create an elevated dining concept and spa that will be open to both residents and the public. Though names have yet to be announced for the restaurant and spa, some design details have officially emerged.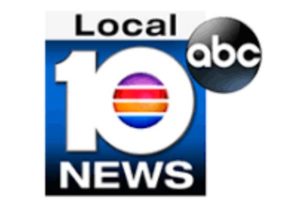 FORT LAUDERDALE, Fla. – The proliferation of high-rise buildings with high-design architecture and resort-style amenities in South Florida has been heading north. While in Miami-Dade County foreign buyers dominate the condo-flipping mania, Broward County offers more stability.

Located on an exquisite beachfront view overlooking the Atlantic Ocean, the Related Group, Fortune International Group and Fairwinds Group's Auberge Beach Residences and Spa is Fort Lauderdale's most extravagant beachfront property. With ultra-luxurious amenities and world-class spa and dining experience, Auberge Residences brings a level of sophistication unmet by most. A premier destination for total relaxation, Auberge incorporates a flawlessly curated cultural experience focused on enhancing the lives of its residents.

For anyone who knows even a little about large-scale real estate development, long planning and gestation periods are pare for the course. Sometimes – as in the case of Auberge Beach Residences & Spa – these delays can be serendipitous. Comprised of two asymmetrical towers, one of which almost seems to cascade like white crystallized lava towards a huge glassed atrium, the condominium is handily located on a pristine, untouched five-acre ocean-front block of Fort Lauderdale Beach that was once the site of local landmark Ireland Inn.

There's a good chance you can think of a building or development down the road that nobody wanted. You know the one, where residents printed up Not In My Back Yard T-shirts and bumper stickers and flooded city hall with protest signs. Density, height limits, zoning restrictions – the rallying calls in the fight to stop the paving over of another piece of our paradise.

The newest Auberge Spa will be hitting the beaches of Fort Lauderdale at Auberge Beach Resort & Spa in 2017. Designed by trusted visionary, Tracy Lee of TLEE Spas, this resort will be premier destination for relaxation atop a sandy stretch of coastal bliss. Receive relaxation treatments at this 10,000-square foot site that features a Purification Circuit bound to the elements of the sea, salt, sand, and air. It's complete with a full service salon, four massage rooms, skincare rooms, couples suites, an extreme lounge, and soaking tubs. These indoor amenities are complemented by the sound lounge and the cabanas tucked away in the serene gardens designed by Enzo Enea. Here, Auberge residents will enjoy priority access, appointments, and treatments.

A penthouse with 11-foot ceilings, a private pool and panoramic views of Fort Lauderdale and the Atlantic Ocean has sold for $8.9 million at Auberge Beach Residences & Spa Fort Lauderdale – setting a record as the most expensive condo ever sold in Broward County. "We are extremely excited and we think it's representative of the project itself," said Patrick Campbell, a vice president at The Related Group, which is developing Auberge. "We are setting a new standard for Fort Lauderdale both in quality and luxury."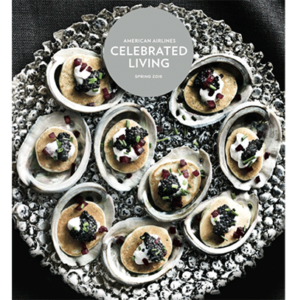 The Auberge Beach Residences and Spa in Fort Lauderdale is the city's premier property for ultimate seaside luxury. Fort Lauderdale, Florida, is one of those destinations that, fairly or not, conjures up thoughts of spring-break tourists and a touristy culture of blended drinks and novelty T-shirts. But with more people choosing South Florida for second and permanent residences, Fort Lauderdale is fast becoming a real-estate force – second only to Miami when it comes to new developments. And we're not just talking about standard, high-rise condominiums. The focus is shifting to more upscale accommodations, including a revamped W Hotel downtown and the high-end Icon Las Olas apartment development.

Condominium sales sputtered in South Florida in January, and Craig Studnicky insists that was no aberration. "The market has slowed down a little bit," said Studnicky principal of ISG World, an Aventura firm selling units across the region. "Nobody wants to admit that, but it has." Year-over-year sales of existing condos fell 11 percent in Palm Beach County, 6 percent in Broward and 10 percent in Miami-Dade, according to figures from local Realtor boards. Median prices increased in all three counties despite the sales decline.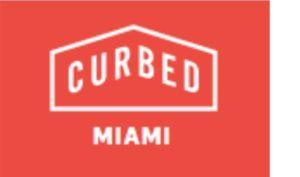 Auberge Beach Residences & Spa Fort Lauderdale is approaching a sellout in its North Tower while announcing $54 million in sales over the last 45 days for the two-tower luxury oceanfront development. The North Tower, which is expected to be completed this year and will feature a Michelin-starred restaurant, is 90 percent sold. The South Tower, along with its full-service spa, is 45 percent sold and is expected to be delivered in 2018.

The South Florida condo boom is migrating north to Fort Lauderdale, offering a different style of luxury. If you haven't been to Fort Lauderdale recently, you're in for a pleasant surprise. No longer Miami's less flashy neighbor to the north, the city is undergoing a renaissance and establishing an identity of its own that's a far cry from its reputation as a spring break paradise.

Auberge Beach Residences & Spa welcomed the beautiful wives of Miami Dolphins players for an exclusive ladies luncheon, hosted by Kara Ross and Darlene Perez, for a special preview of the new Fort Lauderdale condo property that promises to be the social hotspot in the area. The new project recently broke ground and is considered to be the most exciting new complex in Broward County.