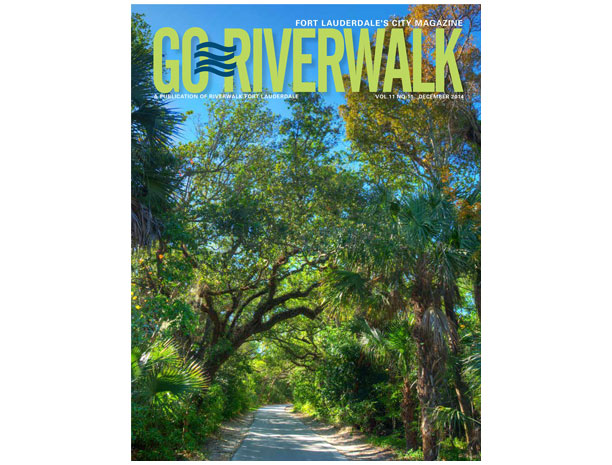 Resort living is coming soon to Fort Lauderdale by way of the Ireland's Inn property. Ask a seasoned Fort Lauderdalian about the Ireland's Inn Beach Resort, and they'll relay snippets of its history, personal memories even. Built in 1965, the property is a family heirloom. In 2004 it was acquisitioned by the Fairwinds Group, founded by Andy Mitchell and his wife Kathy Ireland Mitchell, whose family owned and operated Ireland's Inn for decades before.
At a panel discussion in late October at the Events by Grateful Palete location, developers and project facilitators – Jorge Perez, founder and CEO of the Related Group; Carlos Rosso, president of condominium development with the Related Group; Edgardo Defortuna, founder and president of the Fortune International Group; Mark Harmon, managing partner of the Auberge Resorts Collection; and Mitchell – unveiled plans for the Ireland's Inn property. The site will be redeveloped into Auberge Beach Residences and Spa, an oceanfront condominium managed by the international hospitality group of the same name. Construction is set to begin in late 2015 and
completion is projected for 2017.
We were looking for a partner (who) could help to develop the site, I had a chance to meet with Edgardo (Defortuna). We felt that the fit was perfect and Edgardo became my partner and has been for almost a decade.Mitchell said of the property's development history
After the economy took a turn in 2008, Defortuna and Mitchell reevaluated and brought Jorge Perez into the partnership. Perez had previously discovered the Auberge concept while on business in California. Involving Auberge with Ireland's Inn redevelopment was an easy decision, he said.
We wanted to have a brand that I felt went with Fort Lauderdale, with the highest level of luxury that was going to be different from South Beach…Sunny Isles. Auberge immediately came to mind. We had other brands that we looked at – The Four Seasons, The Ritz Carlton – and I said, 'Let's look at Auberge.'
Perez said that Fort Lauderdale has not taken off like Miami has. He referenced projects in Miami that come in at $3,000 a square foot in South Beach, or $1,500 a square foot in Sunny Isles. He thinks this Auberge project will rival development down south especially in regards to luxury.
Properties right on the beach in Fort Lauderdale – they're nonexistent. So we think of it as an incredible opportunity that we have to (pursue).
He said that Auberge Beach Residences and Spa will be the most expensive project in Fort Lauderdale by far.
Rosso described it as a low density and low intensity project. Ocean front units are projected to be in phase one. They are aiming for large space with quiet surroundings and a select number of residents. One hundred and seventy-one units ranging from one to five bedrooms will be available – some with terraces with square footage equaling more than half of the unit itself. The proposed multi-level underground garage has been reduced to one expanded level of mechanized parking, but with the same number of spaces as previously anticipated– 600.
Unit pricing will be competitive – ranging from $1.5 to $8 million dollars and 50 percent down is required.
It is described as a private residence with amenities the public can enjoy. The general public will be able to access the planned spa and two onsite restaurants – one facing the ocean and the other on A1A. The rest of the space will be available only to private residents.
"We wanted to do something that fit where Fort Lauderdale is going," Mitchell said. "The key is to make sure that whatever we do compliments the natural Fort Lauderdale landscape. People talk about a sense of place, what Fort Lauderdale is. It's less stressful, more relaxed. That doesn't mean frumpy. We have some very affluent people living here, but they like a casual lifestyle. We found a brand that fits the natural lifestyle, (that fits) the people of Fort Lauderdale."
Credit: Alexandra Roland, Go Riverwalk Magazine