Condominium sales sputtered in South Florida in January, and Craig Studnicky insists that was no aberration.
"The market has slowed down a little bit," said Studnicky principal of ISG World, an Aventura firm selling units across the region. "Nobody wants to admit that, but it has."
Year-over-year sales of existing condos fell 11 percent in Palm Beach County, 6 percent in Broward and 10 percent in Miami-Dade, according to figures from local Realtor boards. Median prices increased in all three counties despite the sales decline.
Sales in Miami-Dade have fallen three of the past four months, and they have been largely flat in Broward and Palm Beach counties, with only slight increases until last month's decline.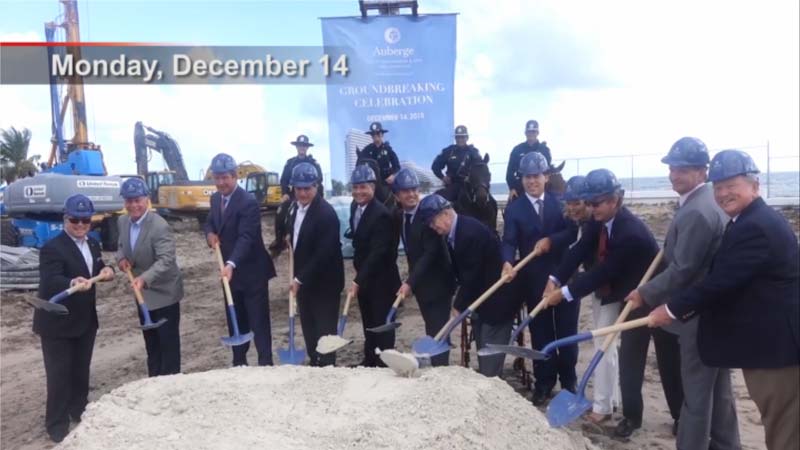 Foreign buyers, the backbone of the Miami-Dade market, aren't as active amid concerns about worldwide economies. Even some domestic buyers are spooked by large down-payment requirements and recent stock market woes.
In Miami-Dade, builders have tempered project plans, cut prices and boosted incentives for real estate brokers as another condo glut looms there.
The country is home to nearly three-quarters of the 50,000 units recently completed or in the pipeline for South Florida, according to the Cranespotters.com database operated by the CondoVultures.com consulting firm. Broward has 18 percent of the market and Palm Beach County 8 percent.
Another problem for Miami-Dade: Starting March 1, cash buyers of $1 million-plus properties in the county won't be able to shield their identities.
To combat money laundering in Miami-Dade and New York, federal authorities are temporarily requiring title insurers to reveal the actual owners behind holding companies that buy pricey properties. The names won't be made public, but they will go into a law enforcement database. The order expires Aug. 27, though it could become permanent, some industry observers say.
Peter Zalewski, principal at CondoVultures, expects the requirement to push more luxury condo buyers to consider Broward and, to a lesser extent, Palm Beach County. Neither county faces an oversupply of units, and both offer big discounts compared with Miami-Dade, he said.
"I'm bearish on Dade, but I'm bullish on Broward," Zalewski said.
He believes Broward's January decline in existing condo sales is the result of prospective buyers holding out for a new batch of projects, particularly along Fort Lauderdale beach.
Sine 2012, builders have invested $1.5 billion in beachfront development in the city, according to a report from ISG World.
Among the new projects: Auberge Beach Residences & Spa Fort Lauderdale, Paramount Fort Lauderdale Beach, Four Seasons Fort Lauderdale and the Gale Boutique Hotel & Residences.
The Related Group and its partners broke ground in December on Auberge at 2200 N. Ocean Blvd., the site of the former Ireland's Inn. The 171 units range in price from about $1.4 million to $9 million.
Also under construction is the 18-story Paramount, a 95-unit project on the former Howard Johnson's site at 700 N. Ocean Blvd.
Peggy Fucci, head of the OneWorld Properties sales firm, said the Paramount is about 80 percent sold and is expected to open in about a year. Units range from $1.6 million to $9 million.
Fucci agrees that condo sales have softened across South Florida. But she said the more deliberate pace is indicative of a stable market, one with long-term buyers and fewer investors and speculators.
"That's how large developments sell in a healthy market," she said. "It takes two to three years to sell out a large project. It's not necessarily a bad thing what's happening."
In Palm Beach County, Group P6 broke ground Friday on 327 Royal Palm, a 25-unit condo in downtown Boca Raton. Related and another developer are planning larger projects along Flagler Drive in West Palm Beach, but Zalewski said the county's condo market will continue to be overshadowed by Broward and Miami-Dade.
What's more, Zalewski said, developers are wary about bringing new projects to market in the central part of Palm Beach County because billionaire investor Jeff Greene controls much of the land there. If Greene introduces a new project or converts existing rentals into condos, developers fear the market could quickly become saturated, Zalewski said.